PacketLight Corporate Video
PacketLight's WDM muxponder solution meets the criteria for planning a stable, easily managed and scalable fiber optic networks efficiently and at considerably lower costs.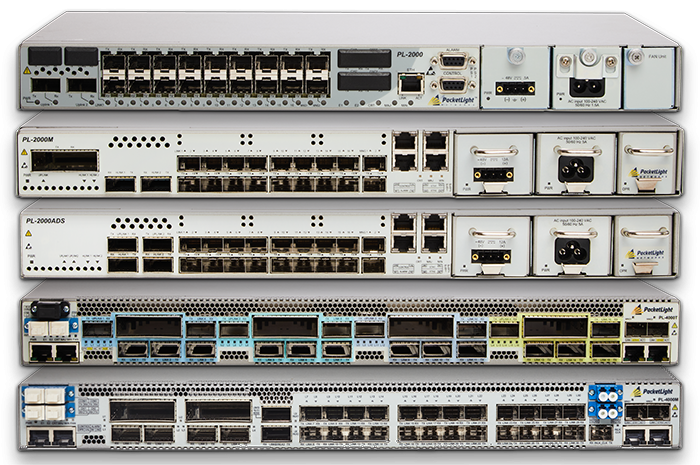 The muxponder product family solves the challenge of networks with wavelength shortages, aggregating multi-protocol/multi-rates up to 100G services into an uplink of up to 100G/200G/400G using OTU2 and OTU4 uplink trunks. Increasing fiber utilization and spectral efficiency of data transport further reduces the solution cost and operation complexity while increasing the reach and simplifying the growth path.
Please contact us for a quote or further assistance.
Muxponders Product Suite