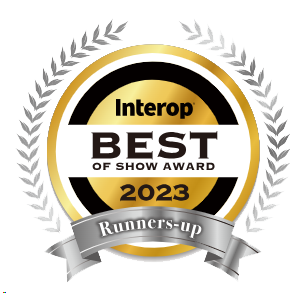 PacketLight's PL-4000M is a high capacity transport platform which aggregates a flexible mix of services into two 200/300/400G DWDM uplinks.

The PL-4000M is a cost-effective solution for rolling out multirate10/25/100GbE, 16G FC, OTU2/2e/4 services, or increasing existing network capacity. The device delivers up to 600G in a 1U chassis using dual 400G CFP2-DCO Open ROADM standards-based pluggable coherent modules for metro and long haul applications.
High spectral efficiency
Multi services rates over 200G/300G/400G wavelengths using standards-based pluggable 400G DCO modules, with optional Layer-1 encryption.
The product meets market demands for low power consumption, rack space savings and reduction in the overall solution CAPEX and OPEX by increasing network capacity.
Please contact us for a quote or further assistance.
Flexible Design
The PL-4000M provides full demarcation point between the service and the OTN/DWDM network, and is interoperable with any third party switch or router. This provides full visibility and performance monitoring of both line optical transport layer (OTN) and 10/25/100GbE, 16G FC, and OTU2/2e/4 service interfaces.
Powerful Feature Set
The PL-4000M delivers carrier grade, high-end 200G/300G/400G capacity per wavelength over two wavelengths, capable of serving multiple applications and protocols for enterprise and data center networks, such as data, storage, and OTN. The product supports standards-based Layer-1 encryption, configurable per service or per uplink.
PL-4000M Diagram
Please contact us for a quote or further assistance.
Flexible high capacity architecture based on 400G pluggable digital coherent optical modules
Supported clients: 10/25/100Gb Ethernet, 16G Fibre Channel, OTU2/2e/4
Flexible mix of client services mapped into a 200G/300G/400G DWDM wavelengths
Supports oFEC on the line side
Uplink: dual 200G/300G/400G CFP2-DCO Open ROADM pluggable coherent modules
Range of modulation modes: 16QAM, 8QAM, QPSKQ
Clients:

Up to 6 x QSFP28 for 100GbE or OTU4
24 x SFP+ / SFP28 for lower rate services

Layer-1 GCM-AES-256 encryption, FIPS 140-3 Level 2 compliant
Elliptic Curve Diffie-Hellman key exchange
Supports quantum key distribution (QKD)
Comprehensive line and service performance monitoring
Integrated EDFAs pre-amp/booster (optional)
Facility protection using an integrated optical switch (optional)
OTN SNCP 1+1 service protection for ring applications
Remote management using in-band GCC orout-of-band OSC
Easy maintenance with field-replaceable parts:

Dual hot pluggable power supply units (AC/DC)
Fan unit
300G/400G metro / long haul applications
100G/200G long haul applications
High capacity DCI for enterprise, campus and cloud computingnetworks
400G links to bolster existing OTN/DWDM infrastructure
Last mile access/aggregation CPE for 100GbE managed services
Secured and encrypted communication for 10/25/100GbE, 16G FC, and OTU2/2e/4 services
Cost-effective high capacity transport of 400G over single wavelength
Supports flexible mix of client interface protocols
Embedded Layer-1 GCM-AES-256 encryption
Integrated EDFAs and optical switch in 1U chassis
User-configurable 200G/400G operation mode
Note: For specific countries, models that include Layer-1 GCM-AES-256 based encryption will be marked with the suffix C.