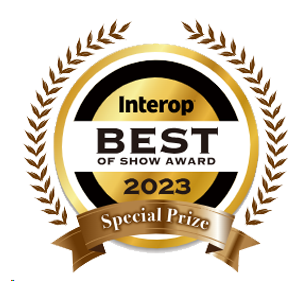 PacketLight's PL-4000G is an integrated 1U platform that transports a mix of 100GbE and 400GbE over 400G wavelengths, for high capacity DCI applications.

The PL-4000G is a modular and cost-effective high capacity solution for rolling out 400GbE and 100GbE services, or increasing existing network capacity. The device has twelve 400G pluggable uplink optical modules, delivering up to 4.8T in a 1U chassis. The PL-4000G integrates mux/demux, EDFA and OSW and delivers the entire optical layer. This flexible solution enables pay-as-you-grow architecture.
High capacity in a small form factor
100GbE and 400GbE transported over 12 x 400G wavelengths, providing 4.8T in an integrated 1U form factor.
The product meets market demands for low power consumption, rack space savings and reduction in the overall solution CAPEX and OPEX by increasing network capacity.
Please contact us for a quote or further assistance.
Flexible Design
The device provides full demarcation point between the service and the DWDM network, and is interoperable with any third party switch or router. This provides full visibility and performance monitoring of both the optical transport layer and 100GbE/400GbE service interfaces.
Powerful Feature Set
The PL-4000G transports a mix of 100GbE and 400GbE services, delivering 4.8T capacity in a 1U form factor. The transponder provides the full optical networking solution as well as protection by integrating amplifiers, mux/demux and optical switch in the same device.
PL-4000G Diagram
Please contact us for a quote or further assistance.
Pay-as-you-grow architecture based on standard pluggable coherent optical modules
Operation modes:

12 x 400GbE transponder
48 x 100GbE transponder

Supported services: 100GbE, 400GbE
Supported FEC modes on the line side:

C-FEC (for OIF-ZR standard)

Standard MSA pluggable modules:

12 x 400GbE QSFP-DD-DR4/FR4/LR8/FR8 clients
48 x 100GbE QSFP-DD-DR4/FR4 clients

Comprehensive line and service performance monitoring
Integrated EDFA, mux/demux and optical switch (optional)
Supports quantum key distribution (QKD)
Facility protection using an integrated optical switch (optional)
Remote management with out-of-band OSC
Easy maintenance with field-replaceable parts:

Dual hot pluggable power supply units (AC/DC)
Fan unit
High capacity DCI for Internet exchange and research and education networks
400G links to bolster existing DWDM infrastructure
Last mile access/aggregation CPE for 100/400GbE managed services
Cost-effective high capacity transport mix of 100GbE and 400GbE client services
Up to 12 x 400GbE transponders
Up to 48 x 100GbE transponders
Integrates EDFA, mux/demux and optical switch in 1U
Modular and pay-as-you-grow for future growth and maintenance
Low power consumption, high density device ports
Note: For specific countries, models that include Layer-1 GCM-AES-256 based encryption will be marked with the suffix C.