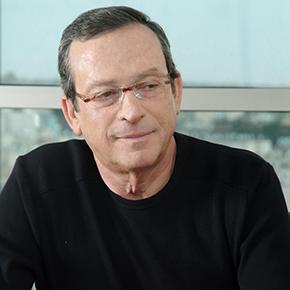 Yehuda Zisapel
Chairman, RAD-Bynet Group
Mr. Yehuda Zisapel (EE, MSc, MBA, DHC) is the founder and the president of the RAD-Bynet Group, a pioneering association of privately owned and publicly traded Israeli companies that develop, manufacture and market innovative communications solutions. The Group's management philosophy, which encourages a democratic and creative organizational environment, as well as a culture promoting young entrepreneurs, is considered to have been the principal growth engine for Israel's hi-tech industry.
Today, RAD-Bynet Group companies employ over 4,800 people. Having surpassed $1.457 billion in sales in 2018, the Group is active in over 160 countries around the world. Over the years a number of former companies were acquired by other industry leaders.
Mr. Zisapel has also taken on a prominent role in the development and promotion of Israel's emerging biotechnology sector in founding and serving as Chairman of RAD BioMed Incubator, Ltd.
He is active in spearheading a variety of innovative educational programs that benefit the community - especially in the periphery of the country. His passion for music has spurred his involvement in loaning quality violins to young, talented violinists in order to further their careers. His current avocation is composing musical works.